A lot of people have wondered .. "Would it be easier to remove my carpet if it was split in two?"
The easy answer to this is yes - and because you can split it in two with minimal effort and time - why not do it?
First of all, get out a pair of scissors or a stanley knife. The easiest way to do it is to simply remove the carpet first, but this includes getting the seats out etc and kinda defeats the point of cutting the carpet at all so why not do it in situ?
You need to initially lift up the seal from the door as it covers the side of the carpet. I chose to do my cut under the SMART badges as they seem to be in line with the bottom of the seats, perfect!
Start cutting , and you'll get something like this :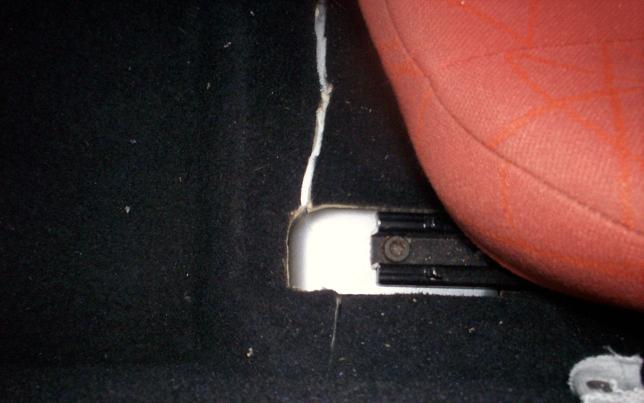 Keep cutting along, as straight as you can (dont worry if you dont get it dead straight) untill you come to the other end (drivers side, or passenger.. depending on the side you started obviously!)
You will need to remove the central tunnel to cut the centre of the carpet (under handbrake assey).
Now you'll want to cover up that cut won't you?
Simple - buy a 5inch wide 2 metre (or so) roll of black velcro tape that's black on the other side too (the non velcro side). Cover it up!
I'll update this a bit more fully in the future.
Here's a link to some velcro tape. To correct what's mentioned above, after measuring 5 inches thats way too wide - 20mm (2cm) should be enough if you cut straight enough. Link is HERE. Prices seem okay - 20mm x 5 metres (way too long but shortest they do) : £9.95
Please PM me about discounted products. I have bought a few rolls and have some spare. I will cut to the right size and send it out for you. :-)